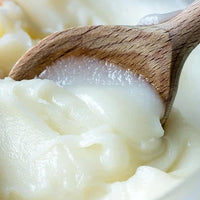 Pork lard is a type of fat that is rendered from the fat tissue of pigs. It has been used for centuries as a cooking fat and is prized for its high smoke point and ability to add rich flavor and texture to a range of dishes.
From a nutritional standpoint, pork lard is a source of saturated fat and calories. While it is often considered unhealthy due to its high saturated fat content, recent studies suggest that not all saturated fats are created equal, and some may even have health benefits in moderation.
For example, pork lard is rich in vitamin D, which is important for bone health and immune function. It also contains monounsaturated and polyunsaturated fats, which are considered healthier than saturated fats and may help reduce inflammation and improve heart health.
In terms of cooking with pork lard, it is important to use high-quality, pure lard that has not been hydrogenated or treated with chemicals. It can be used for frying, sautéing, or baking and can add a rich, savory flavor to dishes like roasted potatoes, pie crusts, and biscuits.
Overall, pork lard is an ingredient that has nutritional benefits. While it can add flavor and texture to dishes, it should be consumed in moderation and balanced with other healthy fats and nutrient-dense foods.