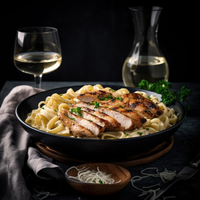 Treat your family to the best with our Halal-certified, boneless skinless chicken breast. Air-chilled and free-range, they come in 8oz X 2 pieces, making them ideal for family-sized meals. These locally-sourced Ontario chickens are individually blessed, hand-slaughtered, and of the highest quality. Enjoy delicious, nutritious meals with confidence!
Fantastic quality and delivery
Delivery on time, got heads up before as well. Meat is top notch, I will be returning for sure. What a great business, you should be proud of yourself!
Good Breaded Chicken
The breaded chicken mostly met my expectations.
The delivery was on time and the meat was delicious. Used it for some native food and everyone enjoyed it