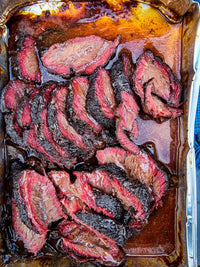 Cheeks are a muscular cut of meat that comes from the cheeks of the cow. Despite being a tougher cut, beef cheeks are highly prized for their rich, beefy flavor and tender texture when cooked properly.
Here are some of the key characteristics of beef cheeks:
Tough muscle: Beef cheeks are composed of tough, sinewy muscle fibers that require a long, slow cooking method to break down and become tender.

Marbling: The meat is marbled with fat, which helps to keep the meat moist and adds flavor.

Versatile: Beef cheeks can be prepared in a variety of ways, including braising, slow cooking, or even grilling.
When it comes to preparing beef cheeks, the best way is to braise them. Braising involves searing the meat on all sides to create a flavorful crust, then cooking it slowly in liquid (such as beef broth, wine, or beer) until it becomes tender and falls apart easily with a fork. This process allows the tough muscle fibers to break down and become tender, resulting in a melt-in-your-mouth texture.
To prepare beef cheeks, first season them generously with salt and pepper, then sear them on all sides in a hot pan with a bit of oil until they are well browned. Next, transfer them to a large pot or Dutch oven, add in some aromatics (such as onions, garlic, and herbs), and pour in enough liquid to cover the meat halfway. Bring the liquid to a simmer, then cover the pot and transfer it to the oven to cook for several hours until the meat is tender and falling apart.
Once the beef cheeks are cooked, you can serve them with a variety of sides, such as mashed potatoes, roasted root vegetables, or creamy polenta. The braising liquid can also be strained and used to make a flavorful sauce to serve alongside the meat.
Beef cheeks
Great service and excellent product. I ordered beef cheeks and received them in a very short amount of time. The meat was high quality and I was more than satisfied, I will definitely order from Wiser Meats again in the future.