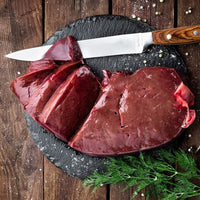 Ready to branch out and add some super healthy organ meat into your diet? Our Grass-Fed Beef Liver is a high quality, nutrient-dense protein, full of vitamins A, D, E, K, B12, as well as folic acid, antioxidants, choline, biotin, folate, zinc, copper, and iron.
Approximately 10lb portion, sliced into 4oz pcs
Grass-Fed Ontario Beef
Delicious
Incredible cut of meat. I strongly recommend. It was delicious
Fantastic!
I purchased liver, beef and sausages. All were delicious and packed well. Delivery was good too. I will be ordering again. Thanks!